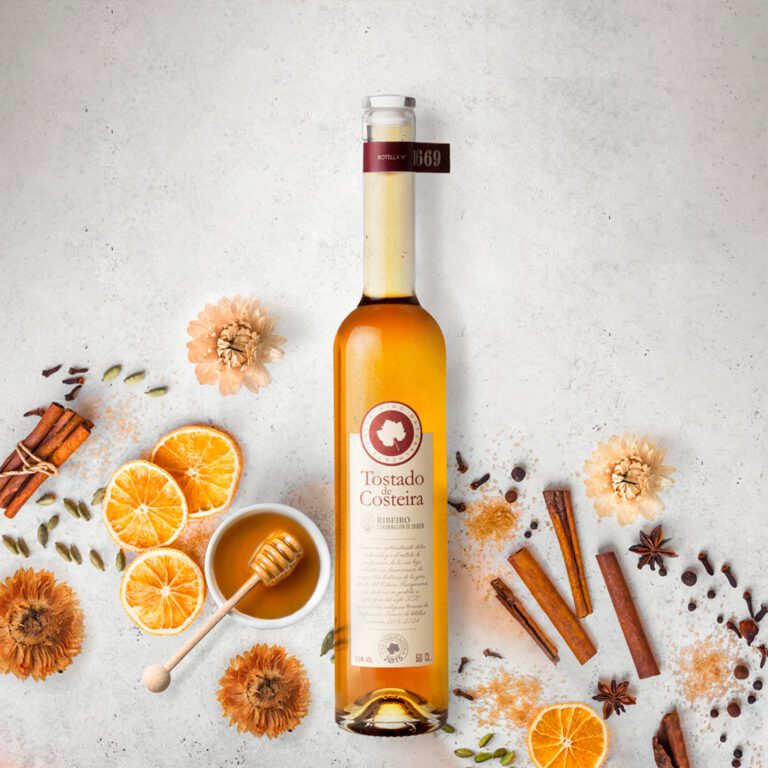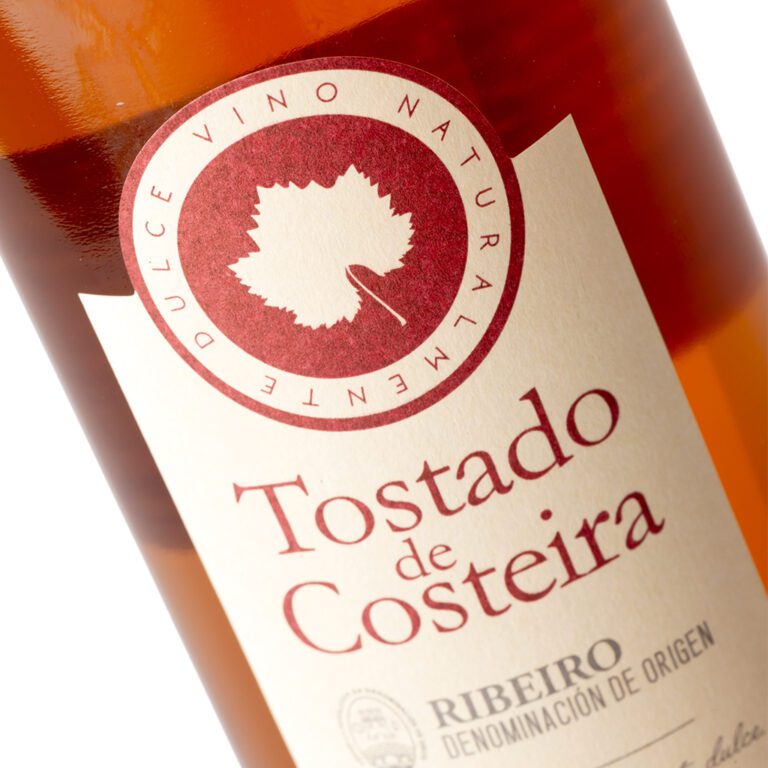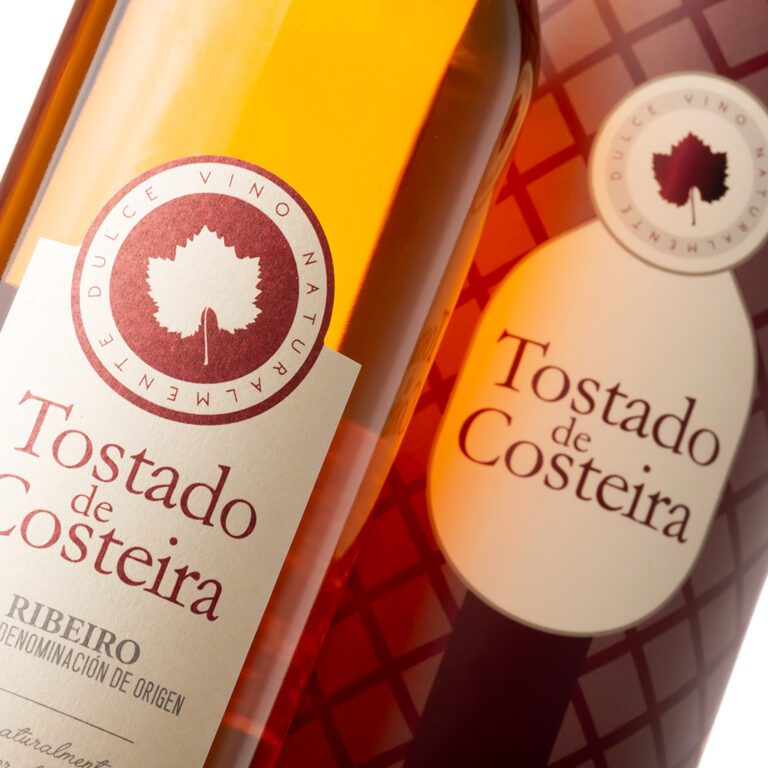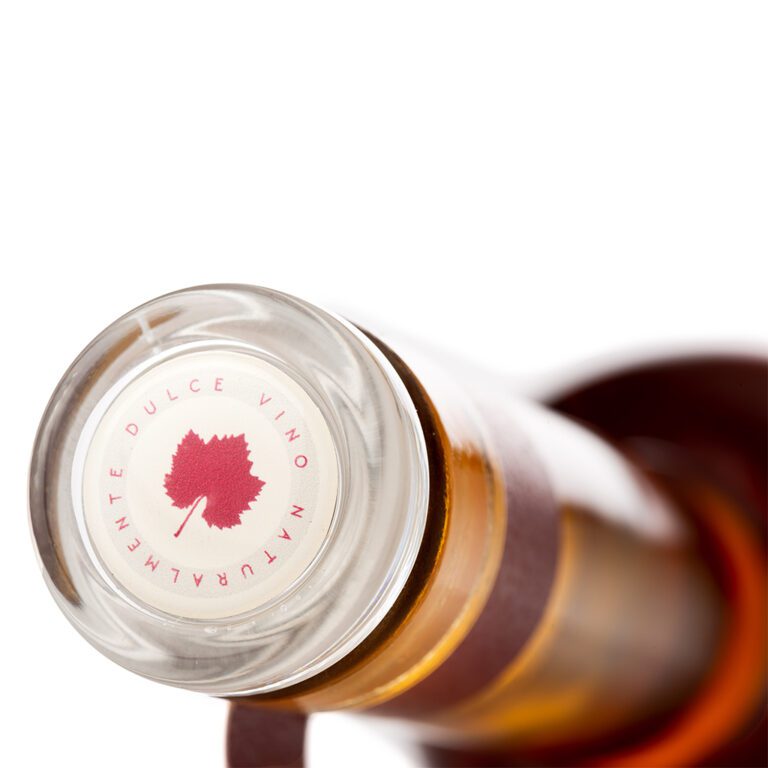 The wine that makes history.
Tostado de Costeira follows step by step the elaboration of naturally sweet wines from Ribeiro. This process is achieved through the natural raisining of the native Treixadura grape, in a covered and ventilated room, for a minimum of 90 days, followed by a maturation period of 180 days in French oak barrels and 90 days in the bottle. During this long and traditional process, the Tostado de Costeira acquires the maximum expression of its organoleptic qualities.
Intense aroma of raisined fruit and honey, with delicate notes of pastry. This wine is certainly our most special product.